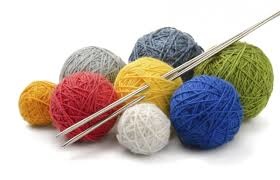 We are still here, and would love to see the top half of your face. According to the New York Times, this is the best thing you can do for yourself, and we are here to support you with all of your knitting needs. Just drop in for shopping, but please use SIGNUP GENIUS for help.  Help will continue to be by appointment only, in 30-minute slots. We respectfully request that you arrive on time, and honor the 30-minute time slot.  The safety of our customers is of utmost importance to us.
*Masks will be required for all.
*Upon entering the store, customers will be asked to wash their hands or use hand sanitizer.
*As much as we have enjoyed being the recipients of delicious treats, we will not be accepting these at this time.
*We be will sanitizing the store frequently throughout the day.
*For the time being, our hours are 10-5 Monday through
Saturday and 12-4 on Sunday.
*We will accept credit cards only.
CURRENTLY TRENDING